City Of Phoenix Permits For Residential Construction And Demolition
We have all seen it before (or have even done it ourselves): an additional room added to the pre-existing home, a second/third bathroom,the fence made taller, the list goes on. However, did you know that best practice is having a permit to make said changes? Did you know you even need a permit to demolish part/all of your home???
That's right.
You now may be wondering why that is even so, and if it is just another way for the city to get more money. In reality permits are a good thing. By requiring permits, it allows for some order and standard to be established, based off the Phoenix Building Construction Code.
Also, getting a permit before making changes to the home is a specifically great idea IF you are planning to eventually sell your home. This way you can ensure that a higher price point can be strived toward, given you have the right documentation to prove additional square footage of the addition made, etc.
Even if you are not thinking of selling your home, getting a permit is a recommended. In the event you make an addition or demolish part of your home without a permit, the city may require you to pay a fine in addition to restoring the property to its original condition. No one like extra and unnecessary work.
Homeowner's Guide to Residential Permits: https://www.phoenix.gov/pddsite/Documents/TRT/dsd_trt_pdf_00576r.pdf
Below are the links for various cities in the Maricopa County to apply for a permit on the next project you do (the list is not exhaustive, so if not listed, a simple Google search should yield the appropriate website). If you find you have trouble searching for a specific city, please feel ree to reach out to me and I am more than happy to help find the right website.
Things are better done right the first time, right? ;)
🔸City of Phoenix
https://www.phoenix.gov/residents/bui...
🔹City of Mesa
https://www.mesaaz.gov/business/devel...
🔶City of Tempe
https://www.tempe.gov/government/comm...
🔷City of Glendale
https://www.glendaleaz.com/buildingsa...
🔶City of Buckeye
https://www.buckeyeaz.gov/business/de...
🔷City of Goodyear
http://www.goodyearaz.gov/government/...
🔸City of Chandler
https://www.chandleraz.gov/government...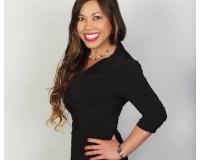 Author:
Michelle Mojica
Phone:
602-687-0617
Dated:
February 5th 2019
Views:
1,274
About Michelle: ...