Buying The PERFECT Home
The purchase of a home, whether it be the first or one millionth time, is always exciting. Why? Buying a new home means change and transformation, regardless of the motive behind the purchase. The process of acquiring a new home is different every time, as no two houses are the same, neither are the situations surrounding the purchase. Although there are many variables, one thing remains constant: change.
Thus, it is important to keep in mind the BIG why. WHY this home, and not the others? WHY does it NEED to be located at X location versus Y location? WHY am I opting or not opting for HOA? In order to really purchase the perfect home for your needs, it is vital to see your WHY with clarity. This means getting to know yourself (and the needs of your family).
This blog will not tell you what the perfect house for you is, rather it is meant to inspire you to take the time you need to get to know yourself first before embarking on the home buying journey. In doing so, you can easily spot the house you want instead of looking at hundreds of houses without being able to decide whether or not to submit an offer.
Here are some leading statements to focus your thoughts.
-Focus on what you like about where you are currently staying, by completing the sentence, "I like my current residence because..."
-Focus on what additions would make where you are currently staying better, by completing the sentence, "I would love my current residence if the following changes were made..."
-Focus on how you want to feel coming into your new home, by completing the sentence, "Coming into my new home, I feel..."
-Focus on what it is about the new home that brings a smile to your face or peace into your life, by completing the sentence, "It makes me smile/I feel peace in my life because my new home..."
You may want to include others when you ponder these statements, especially if they will be a part of this journey with you. Heck, your realtor could also make a good sound board to bounce ideas off of!
The objective is for you to prepare yourself just right so that when you see the perfect house, you just know.
Happy buying!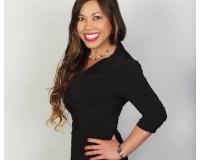 Author:
Michelle Mojica
Phone:
602-687-0617
Dated:
March 13th 2018
Views:
317
About Michelle: ...