Best Thanksgiving Recipes
Today: A few of our favorite bloggers share the Thanksgiving recipes they turn to again and again -- and which ones they think you should make this year.

Planning a Thanksgiving menu can be overwhelming. We all have our favorite recipes for staples, like mashed potatoes, cranberry sauce, and stuffing, that we turn to year after year -- but it's also fun to shake up our holiday tables with new recipes, unexpected ingredients, and unchartered cooking methods.
Of course we turn to our tried and true cookbooks -- the ones with pages so worn and splattered, only we can understand them -- but in these digital times, there's no better place to seek inspiration than the internet. With this in mind, we asked some of our favorite food bloggers to reveal their go-to Thanksgiving recipes from the World Wide Web. Welcome to Thanksgiving, 2.0.
Molly Yeh at My Name is Yeh: My favorite recipe that I actually make on Thanksgiving is this:
Ingredients: 1 bottle of wine, 1 glass
Directions: Pour wine into glass, drink, repeat, help my mom with the stuffing and the turkey as needed.
Because by the time Thanksgiving rolls around, I have been testing and developing stuffing and pie recipes for the past three months and my stomach is just ready to fall off. My mom and cousin usually take charge with recipe planning for our Thanksgiving, and they do a perfect job. My mom makes these brussels sprouts pretty much every year. They were the brussels sprouts that made me not hate brussels sprouts, mostly because they are crispy and swimming in mustard. So I do look forward to those.
More: Need some help choosing wine for your Thanksgiving menu? Let us help.
But other than that, I can't really recall too many recipes that I've made for a lot of Thanksgivings -- just because I'm usually more interested in watching Snoopy float through Manhattan than I am in making another batch of stuffing.
Brandon Matzek at Kitchen Konfidence: Most of the Thanksgiving dishes that I make are my own, or from bigger websites like Epicurious. I have, however, made these Kimchi Deviled Eggs for Thanksgiving for the past several years.
They are always a popular item on the appetizer table. From my own blog, this Brussels Sprout and Caramelized Onion Salad is everyone's favorite.
Lindsey Love at Dolly and Oatmeal: My go-to is, without a doubt, Sara Forte's Autumn Salad with Horseradish Vinaigrette. For more reasons than I can explain, it's my favorite salad for the entirety of the holiday season -- and winter!
A lot of salads this time of year are overrun with lots of spices, huge chunks of vegetables, and are just generally bulky. While this salad is heavy on the vegetables, it also has some delicate elements: warm spices, a protein punch of cannelloni beans, crunchy pomegranate seeds, and a horseradish dressing with a kick! It's a super vibrant dish that can totally hang with likes of all the stuffings and mashed vegetables on the Thanksgiving table!
More: For more ideas, check out Food52's Guide to Thanksgiving.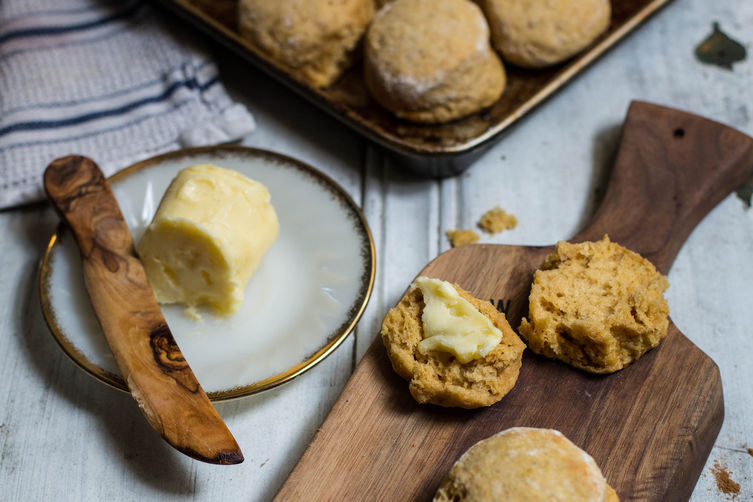 Sarah Kieffer at Vanilla Bean Blog: Local Milk's soft, tender Honey Pumpkin Biscuits belong on every Thanksgiving table. Perfect on their own, or for soaking in all that gravy and cranberry sauce.
And please don't forget about Thanksgiving breakfast! Faux Martha's Pumpkin Scones need to be nibbled on while peeling potatoes and frantically cleaning the house.
Ashley Rodriguez at Not Without Salt: Is it super kiss ass-y to say the Brussels Sprout Salad from Food52? Look here, I even blogged about it myself.
This salad has a way of converting the former cruciferous haters to devout followers. It's simple, fresh, full of flavor, and really a nice reprieve from the creamy, braised, gratined dishes that normally adorn the holiday table.
Erin at Naturally Ella: Roasted Brussels Sprouts with Cranberries and Barley from Cookie and Kate -- I'm a sucker for anything brussels Sprouts during the fall, and they always grace my table at the holidays. While I'm always tempted just to roast them, this hearty dish from Kathryne always makes me take the extra step. The tart cranberries are amazing with brussels sprouts and earthy barley, but I have to say, the Gorgonzola cheese takes this side over the top.
These Wheat Biscuits from The Faux Martha seem simple, and I know there are more biscuit recipes than one could try, but Melissa nailed these. I don't make them often, but I save them for special occasions and holiday breakfasts. There is just something about a warm biscuit smothered with butter and jam that gets the holiday started on the right foot!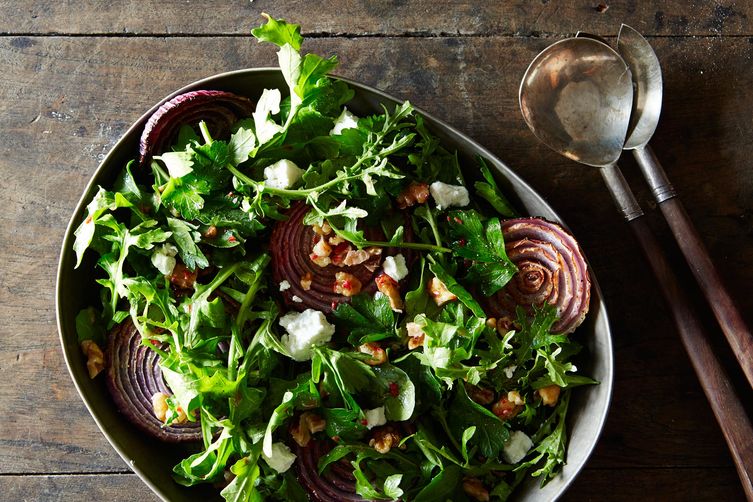 Deb Perelman at Smitten Kitchen: I really want to make Merrill's Butternut Squash Chips. Ottolenghi's Baked Red Onions with Walnut Pesto sounds and looks amazing. And I'd love to play around with The Kitchn's gorgeous Roasted Potato Peels closer to Latke Season. (It's a season, right?)
I shared a few of my longtime favorite Thanksgiving dishes last year, including this Green Bean Casserole with Crispy Onions that's so much more flavorful than the traditional glop, this Apple-Herb Stuffing that works for both Thanksgiving or brunch -- I'll add breakfast sausage and serve it in toasted slices with a fried egg on top -- and a riff on my mom's classic cauliflower and breadcrumbs dish, updated with panko, brown butter, shallots, lemon zest, garlic, and herbs.
On the sweet side, I hope nobody ever misses a chance to make these Cranberry-Orange Breakfast Buns or this Sweet Potato Cake with Toasted Marshmallow Frosting.
First two photos by James Ransom; biscuit photo by Beth Kirby; brussels sprout salad by the Sprouted Kitchen; scone photo by the Faux Martha; roasted onion salad photo by Mark Weinberg; cauliflower and sweet potato cake photos by Deb Perelman
TAGS: THANKSGIVING, BLOGS, BLOGGERS, SIDES, DESSERTS, BRUSSELS SPROUTS, HOLIDAY, SMITTEN KITCHEN, NOT WITHOUT SALT, DEB PERELMAN, BRANDON MATZEK, MOLLY YEH, DOLLY AND OATMEAL, SARAH KIEFFER, NATURALLY ELLA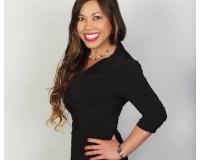 Author:
Michelle Mojica
Phone:
602-687-0617
Dated:
November 3rd 2015
Views:
788
About Michelle: ...