Back In 1775
Today is not Veteran's Day
No, today is my birthday! Today I turn 240 years old. I was born on November 10, 1775 in Tun Tavern.
You may call me Marine,
But to my brothers, and sisters they call me Devil Dog.
I am proud to have served in the world's finnest fighting force, and to have served over seas to fight for our freedom.
I served, and I would do it again if my name was called upon.
While I may not be serving along side with my brothers, and sisters in battle today, rest assured I am doing everything I can to serve back home.
No Marine left behind! Not in battle, not in training, bot on the 20k hump, and certainly, not on OUR SOIL!
SEMPER FI,
AND HAPPY BIRTHDAY MARINES!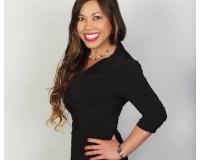 Author:
Michelle Mojica
Phone:
602-687-0617
Dated:
November 10th 2015
Views:
547
About Michelle: ...