Aug 31 2018 56750 2
Tired of wasting money on rent???
Have you thought about owning your own home????
Interested in learning about a program that could help you with 20K towards your down payment and closing costs?????
Call me for more information about the Pathway to Purchase Down Payment Assistance Program!!! This program can help you obtain your goals of owning your dream home in the 85017 zip code!!!
https://denise.arizonahouses.properties/index.php?advanced=1&display=85017&areas%5B%5D=city%3A%2585017%25&areas%5B%5D=zip%3A%2585017%25&areas%5B%5D=area%3A%2585017%25&areas%5B%5D=neighborhood%3A%2585017%25&areas%5B%5D=county%3A%2585017%25&custombox=&types%5B%5D=1&min=0&max=100000000&beds=3&baths=2&minfootage=0&maxfootage=30000&minacres=0&maxacres=3000&yearbuilt=0&walkscore=0&keywords=&rtype=grid#rslt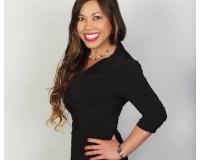 Author:
Michelle Mojica
Phone:
602-687-0617
Dated:
August 31st 2018
Views:
203
About Michelle: ...