Arizona Winter Vacation Tips
Family coming into town? Kids on Winter Break? December in Scottsdale... Need we say more?
Come to Arizona this winter! Where else can you play golf and snowboard IN THE SAME DAY?!? Read on for Arizona winter vacation tips for Flagstaff, Sedona, Prescott and Scottsdale, including ideas on annual events, what to do, what to pack and typical weather and temperatures for each area.
Flagstaff
Top Reasons to Visit in Winter:
Skiing and snowboarding! From the time the first snow hits in early December through about March, the Arizona Snowbowl located above Flagstaff on Mount Humphries is abuzz with skiers and snowboarders, locals and tourists, families and individuals.

The fewest crowds of the year at the Grand Canyon South Rim (the North Rim is closed in the winter.) Picture the Grand Canyon dusted with white – spectacularly peaceful.
What to Pack
As with any snowy destination, a warm coat, boots, hat and gloves are a safe bet. To manage the temperature swing as you move from outdoors in, be sure to wear layers you can peel off and put back on as needed. Expect high temperatures in the 40s and lows in the teens. Flagstaff receives annual snowfall of approximately 99.5 inches – truly a winter wonderland.
Area Events
Be sure to participate in the handful of area holiday events like the Holiday Lights Display at the Little America Hotels; a tour of Riordan Mansion, adorned in turn-of-the-century decor and fragrant boughs; the Grand Canyon Railway's "Polar Express" from Williams (an easy 39 miles west of Flagstaff) and more.
Flagstaff Winter Weather
| | | | |
| --- | --- | --- | --- |
| | Avg. High | Avg. Low | Precip. |
| Dec | 44 | 15 | 2.4 |
| Jan | 42 | 15 | 2.0 |
| Feb | 45 | 17 | 2.1 |
Sedona
Top Reasons to Visit in Winter
The fewest crowds of the year, red rocks dusted with white, but very little snow on the ground in town which makes driving and other outdoor activities easily do-able.

Sedona's winter weather still hits relatively warm highs of the mid-50s and 60s with chilly evenings perfect for sitting at your bed & breakfast's fireplace.

You can golf and ski in the same day! Play golf at one of Sedona's picturesque golf courses in the morning, and hit the slopes north of Flagstaff – just 60 minutes away – in the afternoon.
What to Pack
Pack your camera and be sure to take photos of Sedona and Oak Creek covered in ice and snow… at about 5,000 feet in elevation, Sedona is beautiful in winter. Layers are the way to go with long pants, long-sleeved shirts and sweaters, fleece pullovers or sweatshirts. You may want a light jacket as a top layer. Shoes or boots are the best choice of footwear.
Things to Do
There are relatively few visitors to Sedona in the winter months, but there's no reason to stay away! In fact, Sedona couldn't be better when you have the destination practically all to yourself! Do spend your holidays in Sedona… let the hosts of a quaint Sedona bed & breakfast wow you with festive decorations, food and hospitality. Be sure to participate in the handful of holiday events like the Red Rock Fantasy festival of lights, the lighting of 6,000 luminarias at Tlaquepaque, Christmas caroling, or the Verde Canyon Railroad's Santa Claus-themed train ride (in Clarkdale; 23 easy miles southwest of Sedona) and more.
Sedona Winter Weather
| | | | |
| --- | --- | --- | --- |
| | Avg. High | Avg. Low | Avg. Precip |
| Dec | 56 | 28 | 1.8 |
| Jan | 56 | 28 | 1.7 |
| Feb | 60 | 31 | 1.8 |
Prescott
Top Reasons to Visit in Winter
Prescott is known as Arizona's Christmas City, so winter visitors will delight in seeing the white granite courthouse sparkling in snow and twinkling lights.

With gentle snowfall averages of 5 – 6 inches per month in December, January and February, Prescott is an ideal winter playground. Winter visitors can anticipate average high/low temperatures of 55/22 in December, 51/21 in January and 54/24 in February.

January and February are a great time to come to Prescott. The crowds are fewer and there are some great lodging deals to be had.
What to Pack
Be sure to pack for winter weather, including thin, warm layers and a waterproof outer layer. You'll want boots or shoes with a decent tread to allow you to walk around downtown or even do some light hiking in safety and warmth.
Things to Do
There are plenty of days filled with sunshine and crisp temperatures, an ideal combination for hiking, mountain biking or riding your motorcycle up to Jerome and Sedona. Nearly every weekend year-round, visitors and locals delight in the incredible special events in Prescott. Prescott is becoming known as a special events city, largely due to a month's worth of December events in Prescott, "Arizona's Christmas City," including a huge annual Christmas Parade, lighting the tree on Courthouse Plaza, the Acker Musical Showcase, and "Dickens of a Christmas," and continuing weekends packed with music, art, food, cultural, and car and aeronautical festivals on Courthouse Square.
Prescott Winter Weather
| | | | | |
| --- | --- | --- | --- | --- |
| | Avg. High | Avg. Low | Avg. Precip. | Average Total SnowFall (in.) |
| Dec | 51.8 | 21.9 | 1.63 | 4.7 |
| Jan | 50.7 | 21.3 | 1.74 | 6.1 |
| Feb | 54 | 24.1 | 1.86 | 4.9 |
Scottsdale-Phoenix
Top Reasons to Visit
Weather! Scottsdale's winter weather is the stuff of legends. 75 degree, sunny, perfect days are the norm – quite the welcome respite from Midwestern snow drifts and Nor'Easters.

Signature annual events are parties such as the P.F. Chang's Rock n' Roll Marathon, the Barrett-Jackson Classic Car Auction, the Phoenix Open and other golf tournaments, and many, many more. Participate or spectate; either way, you're almost guaranteed to have a great time and return to work with a tan
What to Pack
Locals take the winter months as an opportunity to dig out sweaters and boots, but you'll be happy to leave those at home and pack shorts, pants, short sleeves and light layers (and don't forget a swimsuit and coverup!). Expect crisp mornings, sunny, warm afternoons and chilly evenings that will have you adding and subtracting layers all day long. Scottsdale – though an upscale resort town – rarely requires anything more than casual "resort wear" attire.
Things to Do
In addition to the aforementioned annual events, believe it or not, you'll probably want to log some time at your resort or hotel's pool or (better yet) spa. Take time to stroll around Old Town Scottsdale, for kitschy souvenirs to fine art; you can spend an afternoon shopping and peeking in galleries, grabbing meals at some top-notch eateries. Check out Scottsdale Fashion Square for luxurious and upscale retail therapy, or (need we say it?) play 18 or 36 holes at one of the 100 area championship golf courses.
Scottsdale Winter Weather
| | | | |
| --- | --- | --- | --- |
| | Avg. High | Avg. Low | Precip. |
| Dec | 66.2 | 41.8 | 1.00 |
| Jan | 65.9 | 41.2 | 0.67 |
| Feb | 70.7 | 44.7 | 0.68 |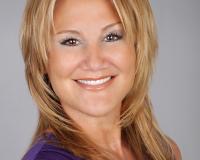 Author:
Heather Martin
Phone:
602-909-7200
Dated:
December 13th 2015
Views:
3,678
About Heather: ...