Arizona Is Seeing RED Today
Arizona Cardinals Can Completely Take It This Season! They have so many amazing players and FANTASTIC FANS!!!!!
Here is their schedule for the Season! http://www.azcardinals.com/schedule/season-schedule.html
Cannot wait! Let's all get out there and support our BIG RED!!!!
It's not just free to dream this time of year, it's expected.
NFL teams with the longest championship odds can talk themselves into a possible playoff run, since there's not yet regular season evidence to the contrary. And then, once you're in the playoffs, well, it's only a few weeks of playing perfect football to reach the Super Bowl.
Before this optimism turns a glass half-full into an overflowing one, some reality from , the veteran Cardinals safety who's been a part of three double-digit win teams, but also a pair of 5-11 clubs.
"I'm pretty sure every team comes into the (season) expecting to go to the Super Bowl, but some teams have a little more doubt than others," Johnson said. "I can say I don't think there's any doubt in this locker room."
The 2015 Cardinals have plenty of reason to believe. They went 6-0 when quarterback Carson Palmer started last season, and were 11-3 with
either him or at the helm. As everyone is familiar, the drop to the third-stringer was precipitous, as the Cards lost their final three games with little semblance of an offense down the stretch.
So while last season's official finish of 11-5 with a wild card playoff berth would many times be considered a success, it felt like a disappointment. But now, with Palmer back fully from a torn ACL – not to mention the healthy returns of running back , cornerback and safety – the expectations have been raised again.
The Cardinals begin the regular season at home on Sunday against the Saints, and while a few injuries have surfaced, Palmer is ready to roll and the cupboard is nearly back to full stock.
"After Week 10 last year, things were kind of falling apart, in terms of health-wise for our ballclub," wide receiver said. "Everybody's back healthy now. We have no excuses to not go out and start fast."
The first test isn't an easy one. The Saints traded star tight end Jimmy Graham to the Seahawks for center Max Unger in the offseason, which could lead to a more balanced offense. The top priority for the Cardinals, though, will still be slowing down prolific quarterback Drew Brees, who is 36 but hasn't shown many signs of aging.
"All the rules your coach tells you, when you get out there on the field, he'll defy that," linebacker said. "That's just what
he does. The guy's a winner. If you let him get going, it can be a long day."
If the Saints do run more than usual, the revamped defensive line expects to hold stout. Fourth-round pick will make his NFL debut as the starting nose tackle, but the team has enviable depth which will be rotated frequently.
Like with the Saints, the Cardinals' running situation has been a hot topic, and the offense enters with Ellington, and as a trio of legitimate options. Even so, it will be tempting for coach Bruce Arians to air it out.
The Saints struggled defensively last year and will be without cornerback Keenan Lewis and safety Lairus Byrd. is still recovering from the three dislocated fingers he suffered early in camp, but expects to play. If he does, it could be hard for the Saints' depleted secondary to adequately match up.
The Cardinals' obstacle will be replacing Pro Bowl guard (knee) and right tackle (suspension) on the offensive line. If fill-ins and , along with the others, can keep Palmer upright, the offense should be able to put up points.
The Cardinals could have one of the most-balanced teams in the NFL in 2015. When Palmer played last season the offense was solid, and the defense was impressive throughout. Arians, though, doesn't want to look back.
"This team has nothing to do, really, with last year's team," he said. "It's one of the things you do way back in the spring – everything's over. There are a lot of new faces on this roster."
Still, there is a pervasive swagger that emanates from the players who have been with Arians since 2013. They started 3-4 in that inaugural season while establishing their footing, then reeled off 18 victories over their next 23 games before the injuries to quarterbacks derailed the train.
With Palmer's return and other key pieces healthy again, it's not pie-in-the-sky thinking to place the Cardinals among the NFL's best teams in 2015.
"The expectation is high," Johnson said. "Our head coach, B.A., hasn't shied away from saying Super Bowl or bust. We believe that. We believe we have the talent here. We believe we have the camaraderie here and we believe we have the experience here to get it done."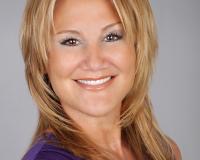 Author:
Heather Martin
Phone:
602-909-7200
Dated:
September 13th 2015
Views:
652
About Heather: ...