All The Info You Want At Your Fingertips
I don't know about you but I have a pretty good feeling that you like to be in the know, to have control. After all, you are reading these blogs and I am assuming that you want to become a real estate expert! If you didn't want to learn more, you could be spending your time taking Buzzfeed quizzes and or watching cute animals on YouTube.
Nonetheless, I am here to tell you that you can have a whole lot of information readily available to you. What kind of information? I am the kind of information I would generally send you based off your search desired criteria, though you could do it yourself at 2A.M. in the morning on a Thursday night as your mind ventures in the deep end of what ifs. You know exactly what I'm talking about. We go off into the abyss just contemplating and executing a million and one possibilities. I have spent much time with my husband discussing what if scenarios for funsies on many occasions.
So how do YOU gain access to this EXCLUSIVE information for FREE?
Easy. Call/text/email me so I can set you up with a private portal. My contact information is below.
Don't let another day pass by without having the power to look up EXACTLY what you want, WHEN you want it.
Questions/Comments?
Call/Text/Email me at your convenience!
(928)366-8024
AzucenaGonzalezRealtor@gmail.com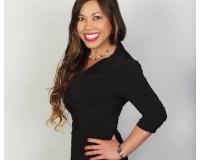 Author:
Michelle Mojica
Phone:
602-687-0617
Dated:
May 20th 2019
Views:
786
About Michelle: ...