AZ Awesomeness In August
Things To Do In AZ :)
August 2015

Movies At The Museum
Independent and classic cinema and documentaries relating to art, artists, and works on view in the Museum, usually followed by discussion. Free with paid museum admission. First come, first seated. Phoenix Art Museum.
Various dates and times in August .
http://www.phxart.org/events/film
Free First Friday Nights At Children's Museum Of Phoenix
Hours: 5-9 p.m.
Admission: Free
Our hands-on, interactive exhibits are designed to engage the minds, muscles and imaginations of children up to age 10 and the grown-ups who care about them. Climb to new heights in the Climber, navigate your way through Noodle Forest, or build a fort in Building Big. These are just a few of the adventures that await you at the Children's Museum of Phoenix
The Children's Museum of Phoenix is open to the public free of charge from 5-9 p.m. on the first friday night of each month.
http://childrensmuseumofphoenix.org/
Performances At The Museum
Performances from the East Valley community. Each performance is different. Includes children's plays, kid and adult film series, classical music. Tempe History Museum. Free admission.
Various dates in August; Performance starts at 7 p.m.
http://www.tempe.gov/city-hall/community-services/tempe-history-museum/events/performances-at-the-museum
Birds 'N' Beer
Birds 'n Beer offers local professionals a fun and refreshing way to learn about Arizona birds and other wildlife while networking with fellow nature-lovers. Have a cold brew while enjoying an enlightening and lively presentation on Arizona nature. Nina Mason Pulliam Rio Salado Audubon Center in Phoenix. RSVP requested 602-468-6470. Free admission
Third Thursday of the Month. Doors open at 5:30 p.m., program begins at 6:30 p.m.
http://riosalado.audubon.org/
Downtown Chandler Art Walk
Visit more than 70 artisans set up along the streets in front of the unique shops and cafes of Historic Downtown Chandler. Free admission.
Third Friday of the Month; 6 - 10 Pm
http://chandlerartwalk.com/
Start A Tradition: Ho Wine Experience At Café Zuzu
Every Wednesday from 5:00-7:00 p.m. at Café Zuzu
Cost: Tasting is free, featured wine will be discounted.
Need a little motivation to make it to hump day? Every week Café Zuzu will be hosting a wine tasting featuring a new winery every week. Try out a taste, meet with an educated winery representative, and enjoy the featured pour at a special price all night. Make it a weekly tradition.
http://www.phoenixnewtimes.com/locations/zuzu-at-hotel-valley-ho-48372
Scottsdale ArtWalk
ArtWalks are free to the public every Thursday evening along Main Street from Scottsdale Rd. west to Goldwater Blvd., and on Marshall Way north of Indian School Rd. to Fifth Ave. Restaurants, museums and free trolley and/or horse-drawn carriage rides are available during ArtWalk to transport folks from numerous free parking areas throughout the Scottsdale Arts District and Scottsdale Downtown.
Every Thursday; 7 - 9 p.m.
http://scottsdalegalleries.com/
Scottsdale Art Bridge Thursdays
Crafters, jewelers, and artists displaying their work in an outdoor setting with live demonstrations and entertainment in Downtown Scottsdale on the Marshall Way Pedestrian Bridge. Family Friendly. Free admission.
Every Thursday; 5 p.m. - 10p.m.
http://www.artisanmarketsaz.com/index.php
Desert Ridge Marketplace Concerts
Free concerts on two stages in North Phoenix at Desert Ridge Marketplace.
Every Friday & Saturday Night in August ; 7 p.m.
http://www.shopdesertridge.com/events/live-music/
Phoenix First Friday
Visit more than 100 downtown Phoenix art galleries, studios and art spaces. Free admission.
First Friday of the Month; 6 - 10 p.m.
http://phoenix.about.com/cs/enter/a/firstfriday.htm
Farmers Markets
Vegetables, fruits, herbs, flowers, breads, jams, cheeses, juices, local specialty foods and crafts. Several locations.
Various dates, times, and locations in August
http://phoenix.about.com/od/foodanddrink/ss/Phoenix-Farmers-Markets.htm
Desert Ridge Marketplace Concerts
Free concerts on two stages in North Phoenix at Desert Ridge Marketplace.
Every Friday & Saturday Night in August 7 p.m.
http://www.shopdesertridge.com/events/live-music/
Motorcycles On Main
The first Friday of every month is bike night in Downtown Mesa! Join over 1000 motorcycles and their riders on Main Street for a Sturgis-style event that attracts bike lovers from all over Arizona and beyond. The roads are
closed to car traffic and open to bikes, riders and spectators for this family-friendly event. Enjoy music, food, and the beer garden (ID Required). Free admission.
First Friday of the Month
http://www.downtownmesa.com/motorcycles-on-main/
Arizona Diamondbacks 2015 Home Schedule
Get the 2015 regular season schedule for the Arizona Diamondbacks. This schedule includes all the home games for the Arizona Diamondbacks
http://mlb.mlb.com/mlb/schedule
Saturday Starlight Train Rides
June 1 — September 12, 2015
Departing during the cooler temperatures of late afternoon and traveling through sunset, the Verde Canyon Railroad's popular summer Starlight Ride operates on select Saturday evenings May through September. Departing at 5:30 p.m. and returning at 9:30 p.m., the Starlight Ride serves up a wide range of light, color and shadow as the Canyon transforms into a moonlit dreamscape.
http://verdecanyonrr.com/events/saturday-night-starlight-rides
Garden Flashlight Tours
August 1, 2015 — September 05, 2015
Bring a flashlight and join us for an evening of exploration! Flashlight tours are a sensory experience where you will see, hear and feel the desert night. The self-paced stroll along the Garden's trails to a variety of discovery stations is perfect for families and children of all ages. Discovery stations include the Saguaro discovery station, tarantula & scorpion discovery station, night birds discovery station and more!
http://www.dbg.org/events-exhibitions/garden-flashlight-tours
Cool Summer Nights At Cityscape
August 1st - 20th 2015
Watch a feature film on the big screen at the outdoor movie theater while enjoying free shaved ice (while supplies last), games and, best of all, tons of snow and a snow slide. CityScape in Dowtown Phoenix.
http://cityscapephoenix.com/events/
Arizona Cardinals Training Camp Practice Sessions
August 1st - 28th 2015
Watch the open practice sessions at University of Phoenix Stadium in Glendale. Free admission.
http://phoenix.about.com/od/sportsteams/a/Arizona-Cardinals-Training-Camp.htm
Grossology 2015
August 1st - September 7th 2015
This summer Arizona Science Center features a sure-to-be-popular exhibition, Grossology: The (Impolite) Science of the Human Body. Who doesn't want to spend the day learning about runny noses, body odor, and the other icky, stinky, crusty and slimy things our bodies do?!
Grossology is "science in disguise." It teaches guests about how their bodies keep them healthy with more than 20 interactive displays and games.
http://www.azscience.org/
Prowl And Play At The Phoenix Zoo
August 8th 2015
BOOM! POW! WHAM! Experience an amazing night of super power fun at the Phoenix Zoo. Superhero meet and greet, crafts, live music, water slides, conservation activities and more!
http://phoenixzoo.org/event-items/prowl-and-play-2/
Sam Smith
Wednesday, August 12, 2015, 7:30 PM
Sam Smith is a pop, neo-soul singer-songwriter from England who has collaborated with groups like Disclosure and came into his own with his Grammy-winning debut album, "In the Lonely Hour," which features such smash hits as "Stay With Me" and "I'm Not the Only One."
http://samsmithworld.com/live/
Totally Rad 80's Prom Gone Bad Murder Mystery
Saturday, August 15, 2015, 6:00 PM
Like come join us on this totally tubular experience, Dudes. Dress up like an 80's icon or in the fashion of the era, but be prepared something at the Prom will go wrong. We will need all the teens we can get to solve the mystery. Prizes, food and fun await you!
http://totallyrad80spromgonebad.com/hostinfo.html
Eat Real: Nutrition And Cooking Class - Slow Cooker Summer
Wednesday, August 19, 2015, 6:00 PM - 7:30 PM
10460 N. 92nd St.
Scottsdale, AZ 85258
Too hot to turn on the oven? Get out your slow cooker. Your slow cooker is not just for fall and winter stews. Summer is one of the best times to do slow cooking. It saves time, energy and electricity. Everything from appetizers to breakfast to light summer meals can be made in a slow cooker. Join dietitians Terri Taylor and Courtney Bliss to learn more. The class will include recipes, nutrition information, a cooking demo and sampling opportunities. Held in the first floor Education Conference room at the VGPCC
https://www.honorhealth.com/wellness/events/eat-real-nutrition-and-cooking-class-topic-slow-cooker-summer
LEGO Adventure Night/Kid's Night Out by Bonanza Educational
Friday, August 21, 2015, 5:30 PM
29895 N. Desert Willow Blvd
San Tan Valley, AZ San Tan Valley
Babysitters Be Gone! An Adventure Awaits You and Your Child! Parents deserve a night out for all the hard work they do, right? Why not drop the kids off and enjoy a special evening to yourselves while the kids develop teamwork, communication, and creativity skills at a LEGO® Adventure Night, hosted by Bonanza Educational! For ages 5+. Some activities will include: LEGO Stop Motion Animation Free-for-All LEGO Race Cars Derby Competition Team an individual free-build fun Active games coached by Bonanza Educational instructors Dinner: including Pizza, Popcorn, and Water & Juice Movie time. & more!
http://www.eventbrite.com/e/lego-adventure-nightkids-night-out-by-bonanza-eduacational-tickets-17037722286?
Free Water Safety Event
Saturday, August 22, 2015, 12:00 PM - 1:00 PM
3838 S. Arizona Ave.
Chandler, AZ 85286
Chandler's Aquatics Division and Fire, Health & Medical Department will present a CPR demonstration and short water safety presentation before participants enter the water. Purple ribbons will be distributed at the events to remember those touched by child drownings.
https://www.chandleraz.gov/default.aspx?
World Fighting Federation Mma
Saturday, August 22, 2015, 8:00 PM
5040 Wild Horse Pass Blvd.
Chandler, AZ 85226
The World Fighting Federation is a mixed martial arts league devoted to providing athletes with professional opportunities beyond the cage. The WFF also believes in supporting the communities that host bouts, with 10% of net ticket proceeds going to local charities.
www.wffmma.com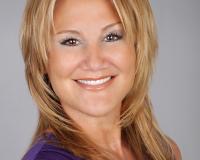 Author:
Heather Martin
Phone:
602-909-7200
Dated:
August 2nd 2015
Views:
684
About Heather: ...