2 Easy Chicken Crock Pot Recipes
Since I am now the mom of an 8 week old newborn, my hands are pretty tied between feedings, diaper changes, naps, etc! Given that Baby Kai Vic takes most of waking hours (day or night), finding ways to make a delicious dinner quickly has become a priority, leading me to these wonderful recipes.
Save some time this week with these two crock pot recipes from Pinterest! Links below to view the recipes.
Recipe #1 Cream Cheese Crack Chicken
This first recipe is super tasty, cheesy and delicious! I served it with brown rice and highly recommend it! I made a third of the recipe amount since it is only my husband and I(Baby Kai Vic is still too little for solids). I would definitely adjust the amount of ranch mix added based off how much chicken will be cooked, as the whole ranch mix packet was too much for one chicken breast.
Recipe #2 Honey Garlic Chicken
For this second recipe, I kept everything the same with an exception to the green beans which I substituted with asparagus. Next time I do this recipe, I will be cooking the veggies separately as we weren't particularly fond of the sauce for them. However, it was divine with the chicken!
If you try any of the two recipes or have some recipes to share, I'm all ears!
Bon appetit!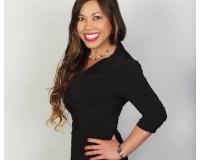 Author:
Michelle Mojica
Phone:
602-687-0617
Dated:
July 1st 2019
Views:
662
About Michelle: ...