1031 Exchange Tip For End Of Year
If you have seen my What's UP Wednesdays video, you would have already meet my lovely colleague, Sheila Long, a Sales and Marketing Associate with Old Republic Exchange. I bring this up since she recently sent me this price gold nugget of information regarding 1031 exchanges:
"if your relinquished property is scheduled to close between October 18th, 2018 and December 31st, 2018, don't lose out on your full 180-day exchange period. Make sure you file for an extension on or before April 15th, 2019.
For information on filing for an extension, please visit the IRS website at http://connect.oldrepublictitle.com/e/104662/taxtopics-tc304-html/2xdll6/162151443"
You don't need to use all 180 days (almost 6 months) but can and may do so at your leisure, just remember to file for an extension since we are at the end of the year.
To view the YouTube video in which I interview Sheila, please click here.
Have questions? I am here to serve!
Azucena Gonzalez, Realtor
Mojica & Associates Real Estate
Cell: (928)366-8024
Email: azucenagonzalezrealtor@gmail.com
Facebook: Azucena Gonzalez Realtor
Instagram: Azucena Zumba Realtor
YouTube: Azucena Gonzalez Realtor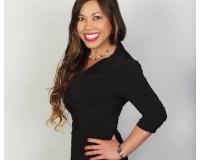 Author:
Michelle Mojica
Phone:
602-687-0617
Dated:
November 26th 2018
Views:
283
About Michelle: ...