10 Things I Wish I Knew As A Home Buyer
The process of buying a house that you can make a home is exciting and thrilling however buying a home is no piece of cake. To avoid the simple process of becoming a homeowner turn into a nightmare is crucial that as a buyer you align yourself with effective professionals that are expert in their field of business. Buyers who have a right fit team of individuals who work effortlessly towards the buyer end goal of home ownership find the process of buying a pleasant experience they remember of for years!

1.Buyers should know that partnering up with the right fit real estate agent matters, choose wisely!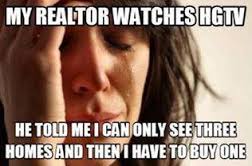 2. Buyers who take their time in making a decision end up loosing out on their dream home- don't be that indecisive buyer, if it feels like home to you then it is.

3. Buyers who don't ask enough question to their loan officer end up not knowing about their financing options which could result in limiting as what you can afford to buy. So ask, ask, ask

4. Buyers who fail to know how much they can afford to buy are not savvy consumer. Know your budget before your home search.
5. Buyer who don't communicate truthfully with their loan officers and real estate agents run into headaches during the process. Be truthful and upfront this way both loan officer and realtor can know and can help you achieve your goal of becoming a homeowner.
6. Buyers who don't know what they what in a home- make a list of your needs vs wants in a home before meeting with a realtor this will help in your search.
7. Buyers who don't think about resale when buying, according to Realtor.com the average first time home buyer sells within the first 4 year
s of buying.

8. Buyers who walk into open houses or new home build should know that as a buyer they should bring their agent with them, since the professionals at the new home build and open houses are there to represent their sellers not the buyer.
9. Buyers who don't put an effort to make serious offers end up loosing out to other buyers.
10. Buyer should know each transaction is one of a kind, there is no one fit all in real estate.
At your service Rocio Erazo!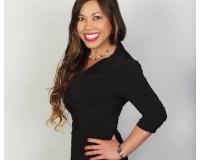 Author:
Michelle Mojica
Phone:
602-687-0617
Dated:
September 10th 2015
Views:
913
About Michelle: ...