10 Things A Burglar Doesnt Want You To Know This Holiday Season
The holiday season this time of year yields high rates of burglaries.

Here are 10 things to be aware of in order to prevent burglary of your home this holiday season.
1. LADDERS IN YOUR BACKYARD!
If you live in a two story house, or not, leaving a ladder in the open is a perfect tool for getting into your, or a neighbor's 2nd story window. Especially if your security system doesn't include a sensor on any of your second story windows.
Simply leave your ladder in the garage, or locked up in your shed when you're done.

2. ONE MAN'S TRASH IS ANOTHER MAN'S INDICATOR!
Trash is a perfect indicator of how many, and what kind of goodies you have in your home. The box to that new 80inch screen TV, and the box to your new Xbox 1, or PS4 on the curb is a great indicator to Burglars who are driving by the neighborhood.

Instead of leaving the box whole, try breaking them down, or cutting them up to make them fit. It may take a few trips, but the time and effort is better than having to file a police report, and wasting a lot of money.
3. I'LL TRIM THE BUSHES TOMORROW!
You remember that tree, or bush you said you would trim back? Well it just made for perfect concealment for me and my partner to sneak into your house unnoticed.
Take the moment to trim back your bushes, and trees.
4. DOUBLE CHECK THE DOORS, AND WINDOWS!
You may have been told by parents to always lock the door before you leave, but don't forget the WINDOWS!
5. MIRRORS?
Yes, I said mirrors. If you have a mirror in your hallway leading to the front door, and an alarm system located by the front door, you may want to reconsider moving the mirror. If you have a window by your front door, experienced burglars will exploit this, and use your mirror to assist them in seeing if your alarm is turned on. I certainly hope it is!
6. THE GRASS TELLS ALL!
Yes, the grass speaks. If you've been traveling to see family and friends, you may want to keep the landscaper working while you're away, or hiring the neighbor's son to help. If you usually keep the landscaping tight, and all of a sudden the grass is getting too long, or the weeds haven't been taken care of, or even the newspapers piling up in the driveway, it is an invitation to burglars. Why? Because it tells them there is no one home, and hasn't been home for a while now.

7. RETHINK THAT CHEAP FIREPROOF SAFE!
Are you starting to see the trend yet? Burglars love easy access. If you're using a cheap safe to protect all your belongings, you must not have thought that the burglar would just walk off with the whole handheld case. It is amazing how priceless our documents, and belongings are to us, but yet when it comes to protecting our things we go to the cheap side.

Swallow your pride, and fork up the dough to buy heavy duty wall-safe.

8. WHAT HAPPENS ON VACATION...
Lands right on social media. There is nothing better than going on vacation, taking a selfie, and letting everyone know you're going to be away for a few weeks! Nothing bad could happen right?
Here's a personal story:
I left to Guatemala for 2 weeks. Before I left I told everyone that I was leaving with my family, and how excited I was. When I called to check in with my brothers who stayed back they broke the news that the house had been broken into, along with a few others on the block.
The take away here, just wait till you get back to tell everyone how amazing your vacation is. You never know who could be listening.
9. WHERE ARE YOU NOW?
You know those cool apps that let people nearby know exactly where you are? Yes, this is the perfect app for burglars waiting for the perfect opportunity to walk into your house, and leave with your things. Be aware of these apps that tell your location.
10. YES, I'M CALLING ABOUT YOUR ADD ON CRAIGSLIST...
If you're selling something on Craigslist, or Offer-up, or any platform that allows you to post adds, dont display your address, or have the person meet you at your house. It is the perfect opportunity to take a look at the inside of your house. Take a look at what awesome, expensive toys you have, and what alarm system, if any, you're using.
Meet at the gas station, or somewhere else.

I hope you have figured out the trend by now, but just in-case you haven't, the easier the target, the most likely it is to become victimized.

Stay safe, and have a happy, and amazing holiday season!
-Mark Mercer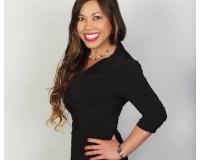 Author:
Michelle Mojica
Phone:
602-687-0617
Dated:
November 29th 2015
Views:
487
About Michelle: ...